About Me
My name is Santiago (san-ti(tee)-A-go), I am 33 years old and I am an IT professional. I live in Mexico City.
I've been in the software industry for 10 years in fields like software development, software and solutions architecture architecture, IT management and solutions consulting.
Currently, I work Medallia Pega as a Senior Manager for professional Services Sales in Mexico City.
I finished a master's degree in IT in 2017, it was an incredible experience!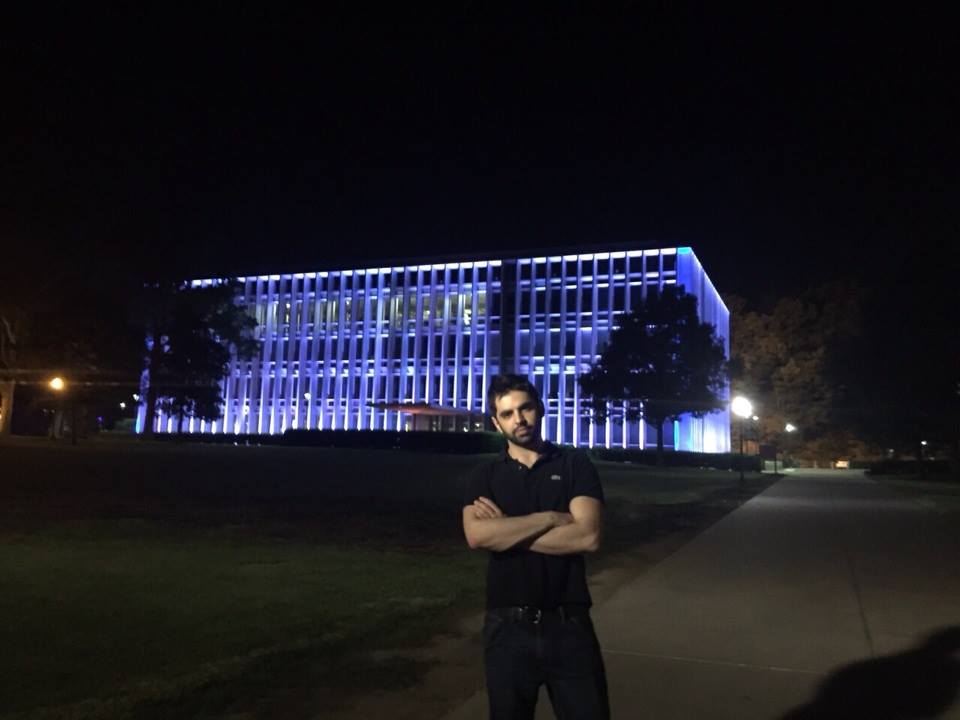 That's me in CMU
Regarding programming, in my free time, I like to learn new things. Right now I am learning ReactJS, NodeJS, and Python. I am developing a small indie game with good old RPG Maker.
Technology is my passion, yadda-yadda, but that does not define me as a person, maybe good food and whiskey do.
I'm also an avid weightlifter (my max deadlift is 500lbs) and the proud owner of two Siberian huskies, which I call "babies" even though they weight almost a 100lbs.